REACH is an European Regulation which applies to substances on its own,  in preparations or in articles. REACH is the acronym for Registration, Evaluation and Authorisation of Chemicals. REACH came into force on June 1st  2007 and -as a regulation-took immediately effect in all EU member states. The REACH Regulation was crafted, in part, to enhance the sustainability and foster competitive innovation within the European chemical industry. Among its objectives is safeguarding both human health and the environment from the potential hazards presented by chemicals.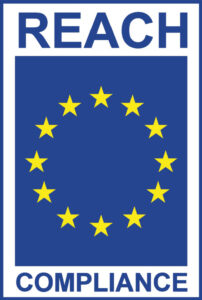 Digital Magnetics is well aware of REACH and her responsibilities within the process and is committed to meet the legal obligations under REACH. Therefore, we hereby confirm that our supplies comply with the imposed legal obligations.
Based on the information provided by our suppliers (regarding article 33) we can as well confirm that our supplies do not contain any of the Substances of Very High Concern (SVHC's) with a concentration of more than 0,1% w/w (weight by weight).
We commit ourselves to continuously review the actual SVHC list on changes and updates and inform our customers accordingly. We further commit ourselves -if so required- to act in fully compliance with current REACH regulations.
Our REACH declaration can be requested via info@digitalmagnetics.eu
Digital Magnetics declares under our own responsibility that products delivered to our customers meet requirements of ROHS Directive 2011/65/EU of the European Parliament and the European Commission Delegated Directive (EU) 2015/863 published June 4, 2015 and Directive (EU) 2017/2102, published on November 15, 2017 restricting of the use of certain hazardous substances in electrical and electronic equipment. Each component/material present in the product will not contain the following substances or – if contained – their presence will be within the tolerance limits below listed. EU RoHS specifies maximum levels for the 10 restricted substances. The first six applied to the original RoHS while the last four were added under RoHS 3, which took effect July 22, 2019.
Our RoHS declaration can be requested via info@digitalmagnetics.eu